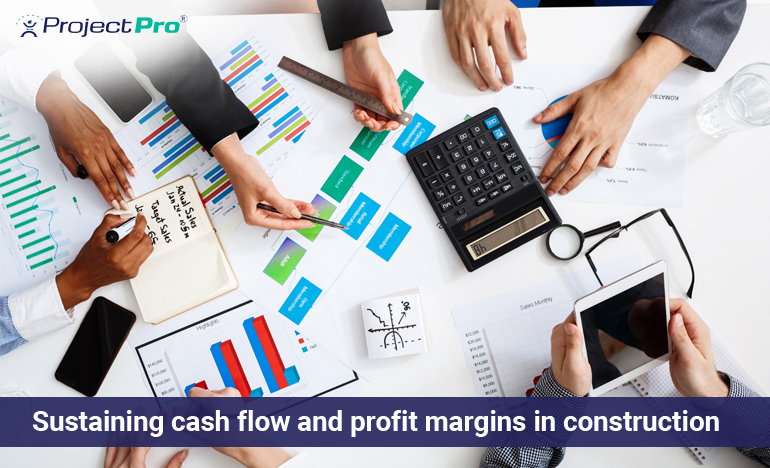 The spread of COVID-19 was quite unexpected. The consequences following the pandemic have shown a devastating impact on all industries, especially the construction world.
It called for emergency circumstances leading to closed job sites, disrupted material supply, loss of jobs, and more.
However, a key impact that COVID-19 has made can be seen in the form of reduced cash flow for contractors, which have affected everyone associated with the development of projects. This situation has even led to the drying up of construction projects since contractors began to lose sight of financing. In the next few minutes, we will run through a detailed idea of how cash flow has been disrupted and how measures like construction accounting software technology could help construction firms regain control over lost revenue.
The Current Position of the Construction Industry
COVID-19 had a significant on construction projects, as it has affected every entity associated with the project development line including project owners, contractors, project managers, and subcontractors.
With reduced cash flow at all levels, construction jobs have become more expensive than ever. The safety mandates require labor to maintain social distancing at the site with the addition of using protective gear. On top of this, the sudden decline in supply has caused vendors to raise their material pricing, cutting down on the contractor's profits.
Also, contractors and construction firms have increased spending on purchasing safety equipment including masks, gloves, etc. along with the purchase of sanitizing products as well as paying permanent cleaning crews, etc.
Moreover, the current circumstances have, in some instances, doubled the time it takes to complete construction projects with increased timelines and schedules. The rules related to the reduction of labor have pushed the time requirements for simple tasks such as loading/unloading. For instance, a task of unloading material which usually takes around 1 hour with 10 people now takes 2 hours or more, depending on the workforce restrictions. This has even forced contractors to spend more on the payroll process.
Since most of the manufacturing units and plants were closed due to safety considerations, the material shortage has also caused the stifling of cash flow. Moreover, the temporary restrictions on imports have created a shortage of material increasing the costs of logistics for deliveries and delays to the jobs.
As a whole, these factors have adversely and severely affected profit and revenue, making contractors and project managers find new ways to survive.
Dealing With Tighter Budget
Even if contractors and owners are striving to manage a sudden loss of cash flow, the entire community of project managers has experienced pressure, with the downfall in the project budgets.
Project managers have the responsibility of maintaining the profit percentage by keeping track of the variance with project finances, which may be difficult at times. However, planning your goals with the right techniques could prove to be beneficial in yielding profits from tighter margins.
Work on Job Forecasts and Cash Flow Projections
The first step as a project manager is marking the cash flow projections. It will help you identify the scope of income and savings while planning a budget for project-related expenses.
Make sure you always keep an account for operational expenses while calculating income including expenses related to equipment purchases. The most valuable part of collecting such information is the visible trends you will see the longer you continue to track the data.
Moreover, the cash flow projections can also help you to identify the profits, the loss, and as well as months with average income, making it easier to plan expenses or loan applications.
Keeping Track Of Estimated Completion
Another significant factor that can help determine the profits amid tight budget projects is planning estimated completion. This will require you to utilize your construction accounting software, which can track real-time progress. The logic behind the calculation of estimated completion is to keep a check on actual cost and time that is spent on the development of a structure.
Since the actual costs include all information related to the change orders such as materials, subcontracts, labor, etc. it is easier for project managers to identify the profits with respect to expenses.
In other words, it is extremely important to manage estimated completion time in order to track the costs for expenses that are associated with the control of exposure due to COVID-19. As contractors need to spend more money on the purchase of safety equipment like gloves, masks, and PPE kits, it is essential to keep a record of such expenses to avoid unwanted loss of profit margins.
To achieve such goals, project managers and contractors may simply use automated construction accounting and project management software that does not skip such expenses when calculating the overall budget. This will help your firm to know accurate costs and profits, limiting the scope of unexpected loss when it comes to jobs.
Moreover, using this information could also help when reviewing the budget history of past projects to help decision-making for the future, giving you better control over profit margins.
How Better Profit Margins Can Be Sustained
The idea of sustaining better profit margins requires project managers to take command over project budgets and expenses. The project owners can have complete freedom to the project owners to make the decisions while holding them accountable for every change or expense made.
However, implementing such a strategy requires contractors to have the best construction management software for managers to handle accounting, CRM, ERP, and management operations. Using a relevant technology solution can also help the project managers to create change orders, declare anticipated costs, material planning, schedule adjustments, etc.
On top of this, using an integrated construction accounting software can be used to process real-time progress reports, drawing a more accurate picture of the variances in the job. Also, this can provide project owners easy access to progress details, invoices, and billings which can improve the entire payment process.
In other words, contractors can keep a check on the process to ensure that project managers are on the right path with budget and profit margins, while project owners have access to track expenses, which ultimately adds to overall transparency.
The Crux
Improving profits with precise deliveries is the key factor to sustain your construction business during COVID. Though it may appear like an easy job to work on budgets, change orders, and revenue, not all months are the same.
This is why project managers must aim to track project items, resources, and tasks for improved decision making, giving them a business advantage. To achieve such goals, all that is required is utilizing the right technology that can improve the bottom line for developing profits.
All in all, protecting revenue requires you to be very precise with estimated completion time and budget while keeping a watch on trends. They will help you create the groundwork for better forecasting and keep command over the project progress by knowing where it is heading.
Good Luck!
Need help to meet your construction business goals? Get all the necessary support with our construction project management software and to keep a watch on the revenue, expenses, profits, and project progress with ProjectPro.