ELECTRICAL CONTRACTORS Perk Up Your Electrical Project Effectiveness and Workflow with ProjectPro
When you need to manage all the costs and resources associated with electrical projects in construction, we bring you essential dexterity.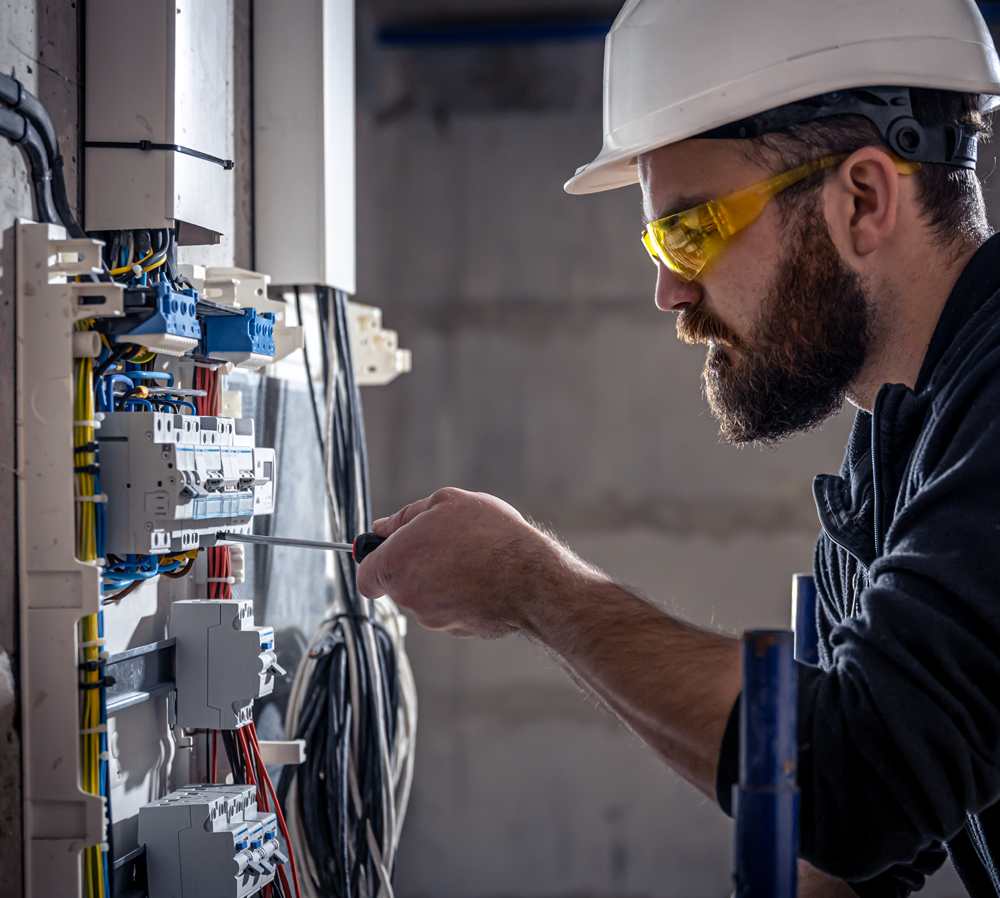 Get Rid Of Unwanted Obstacles When You Need To Manage Electricals For Multiple Construction Projects
BRING EXCELLENCE TO YOUR BUSINESS WITH GREATER ACCURACY AND IMPROVED MANAGEMENT
At ProjectPro, We are focused to help our clients meet their time defined goals with our project management and accounting software.
ELECTRICAL CONTRACTORS FAQ'S
How ProjectPro fits the needs and requirements of electrical contractors?
ProjectPro is designed to meet the unique needs of electrical contractors in the construction industry. ProjectPro can be used to work on project management goals through effective resource planning while keeping a check over accounting and resources. All in all, it can help electrical contractors have 360-degree check and control on business.
What makes ProjectPro, better software for electrical contractors when it comes to project management?
Over the years, ProjectPro has gained its reputation and reliability with its integrated workflow environment that makes collaboration easier and adds to the decision making when it comes to Project Management. It allows complete control on tasks related to budgeting, procurement, inventory, subcontracts , contracts, finances, along with real-time reporting on profit margin.
What ProjectPro features can help my electrical contractor business for improved productivity?
ProjectPro as a construction accounting and project management software provides essential features that are necessary for business productivity. Some of these could be mentioned as budgeting, contract management, procurement, resource planning, equipment management, payroll, financial accounting, change order management, and more.
How do you manage customer support requirements with ProjectPro?
Over the years, we have managed to maintain our reputation only because of our customer service and consistent support. When we help you get a solution for your electrical construction business needs, we make sure it adds to your business benefit. We have a team of experts who are available 24/7 to help our clients in need, whether it is related to training, software modules, or any system related queries.
NEED HELP STEERING YOUR PROJECTS FOR PERFORMANCE IMPROVEMENTS WITH ADDED ACCOUNTABILITY? GIVE A BOOST TO YOUR PROJECT PIPELINE AND THRIVE YOUR REVENUE GOALS WITH OUR SOFTWARE FOR ELECTRICAL CONTRACTORS
Feel free to share your queries or explore all our modules. We are just one email away from you.