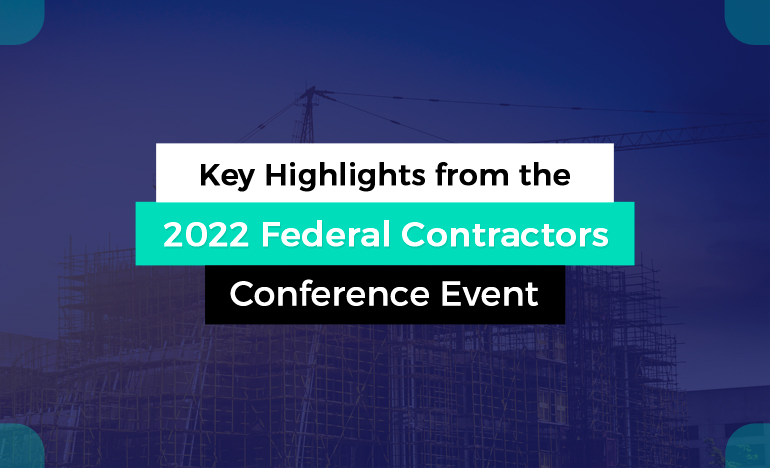 The Annual AGC Federal Contractors Conference was a premier event held in Washington, DC. This event invited leading construction contractors and the most prominent federal construction agencies to emphasize the latest issues in the industry —budget, technology, labor, contracting, sustainability, and regulations.
This year's conference enticed critical decision-makers from the construction community—CEOs and Senior VPs—and federal agencies—Generals, Rear Admirals, Administrators, and Senior Executive Service members.
If you're a construction business owner, this conference might help you with high visibility and extensive networking opportunities within the industry.
ProjectPro was able to cover this event and cultivate business critical relationships with government agencies for your construction business. Let us explore the discussions by the top industry speakers:
1. Tracy Thomas, Managing Director for Construction, Facility & Security Management
Tracy Thomas is a career member of the Senior Foreign Service of the U.S. Department of State Bureau of Overseas Buildings Operations (OBO). She emphasized on various regulatory and legislative measures that construction professionals need to take into account and run their business successfully.
2. Ed Litvin, Executive Director Healthcare Environment and Facilities Programs at Veterans Health Administration, U.S.
Experienced Director Healthcare with a demonstrated history of working in the government administration industry was able to emphasize labor healthcare and building a secure environment for professionals. He also discussed how you need to plan for various construction projects and infrastructure expenses.
3. Jeff Harper, Owner and President of Harper Construction Company
With a solid reputation as an industry leader in Design-Build construction, Harper Construction provides excellence in a full spectrum of pre-construction, design development, program management, and interior design management services. He discussed various aspects of Federal & Heavy Construction Division Leadership to help professionals thrive in the dynamic market.
In a nutshell, we believe these key takeaways by ProjectPro will help you understand the event more efficiently and make better business decisions.