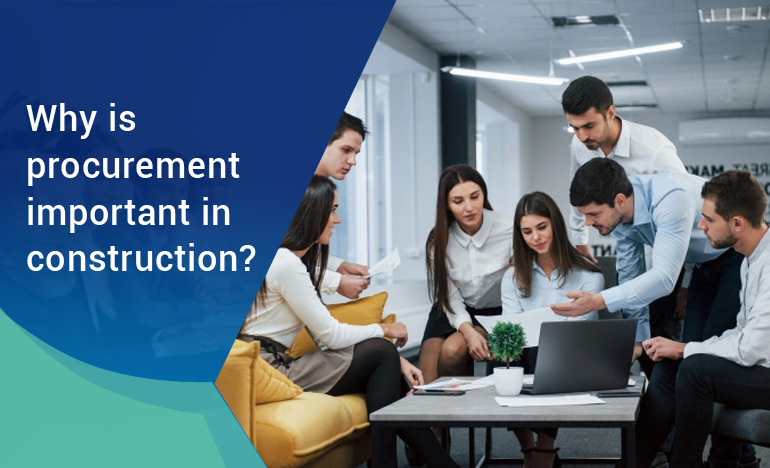 Construction projects always carry some sort of unpredictability. These can be sudden changes in design, disrupted supply chain, or any circumstances like the pandemic or any other natural or man-made disaster. However, to ensure that such an unexpected situation does not bring any financial damage to the project, the project owner, or the contractors, construction contracts are being used for so many decades.
These contracts are designed with a vision that defines the responsibilities of all the stakeholders while assigning financial liabilities to every stakeholder involved. Moreover, the contract helps all the parties involved to define their project goals that serve as the foundational document for preconstruction, construction, and post-construction activities including planning, execution, or any other collaborative objectives.
One such popular form of contracts that are quite prevalent in the construction industry include Time and Materials Contracts. Time & Materials contracts are used for projects where the scope is not determined during the earliest stages of construction. This makes contractors and project owners face difficulty fixing the price and schedule for the project.
Time & Materials Contract is then used as a "pay as you go" model of payment delivering desired flexibility to all the parties associated with the contract. However, like any other form of the construction contract, Time & Materials contracts have some sort of positive and negative aspects associated with them.
Let's dig in to learn in detail.
What Comprises A Time & Materials Contract?
In the case of fixed-rate contracts, contractors are usually paid according to the predetermined installments that are designed as per the percentage of work completed for a construction project. However, Time & Materials Contracts, on the other hand, allow contractors to get paid in real-time based on material consumed, labor hours, and equipment used.
Rate of Labor
The first thing that makes the time and material contract is the rate of labor i.e. the fixed hourly billing rate which was agreed between the two parties for all the administrative and fieldwork. In the case of fixed-rate contracts, the cost of an activity is planned based on general condition costs and project overhead, while time and material contracts need both contractors and project owners to stick with the listed price.
Maximum Labor Hours
The next thing that is worked in a Time and Material Contract is defining the maximum labor hours. This is usually done before the construction begins as it needs the contractor to estimate the total hours required to complete the project based on past scheduling data. in case, the total work hours exceed what was estimated, it does not need the project owner to pay the contractor for the excess work hours.
Predetermined Material Mark-up
The standard practice to decide mark up for time and material ranges from 15 percent to 35 percent. In other words, if you are a subcontractor who made an expense of $5,000 for all the materials, the billing amount that goes for the project budget would lie between $5750 to $6750. However, this percentage is fixed with the negotiations that are made between the contractor and owner until the best rates are determined for the planned work.
Cap Should Not Be Exceeded
Unlike a fixed-price contract, time and material contracts do not offer a window for exceeding the price. This is very much similar to how labor hours and wages are determined to finalize the maximum value for services. In case, the costs exceed the maximum price defined during the contract, all the excessive costs on the material are the responsibility of the contractor. However, such a process also increases the scope for efficiency since meeting the estimated budget and schedule is necessary.
What Makes Time & Material Contracts, A Better Option?
When the project has moving objectives that keep on varying due to change in scope, timeline, and designs, a contract based on the unit of material, labor, and work offers flexibility to both the parties involved. Moreover, if a project involved manual management of the change in scope affecting project goals, time and material contracts allow projects to move without any unnecessary pressure of payment delays or missed payments.
The Cons Of Time & Materials Contracts
Time & Material contracts are made for projects that have unpredictability involved and are difficult to work on. Time and material contracts help contractors to have command over job costs and schedules. Since achieving the time-bound goals can be a task for contractors which requires extensive material control, using construction accounting software like ProjectPro can offer great help to ensure sustainable project growth and cash flow.
Quick Tips To Create A Win-Win Situation with Time & Material Contracts
First of all, when you are signing or planning a time and material contract, all the above-defined terms i.e. rate of labor, maximum labor hours, and predetermined material markup, should be negotiated.
Make sure you never work through on-site paper-based contracts that are made to keep the construction activities continued. Since the loss of paperwork could bear extensive loss to your payments.
Consider using a document management system or advanced construction project management software to keep track of your project data/documents.
Make sure you have the right knowledge and understanding of time and material contracts if you are planning it for the first time. You should never completely rely on past templates and ensure some serious work should be done to plan the contract as every project has varying requirements.
The Crux
All in all, working on construction projects that involve time and material contracts should be done in a manner that helps resist any payment disputes at any stage of project progress. This might need you to take advice from expert estimators, your project managers, and the legal team who can define the terms of the contract for your project.
When you are involved in a time and material contract, it gives you amazing flexibility but with a lack of foresight. Nevertheless, when you have access to the right construction accounting and project management software, it allows you to manage your time and material consumption in a manner that best fits the needs of the project as well as your ROI goals.
Good Luck!
Need help how ProjectPro can be the ultimate aid you need to work on Time and Material Contracts while making you enjoy the maximum of cash flow and revenue? Feel free to reach our experts today for a quick and hassle-free consultation!