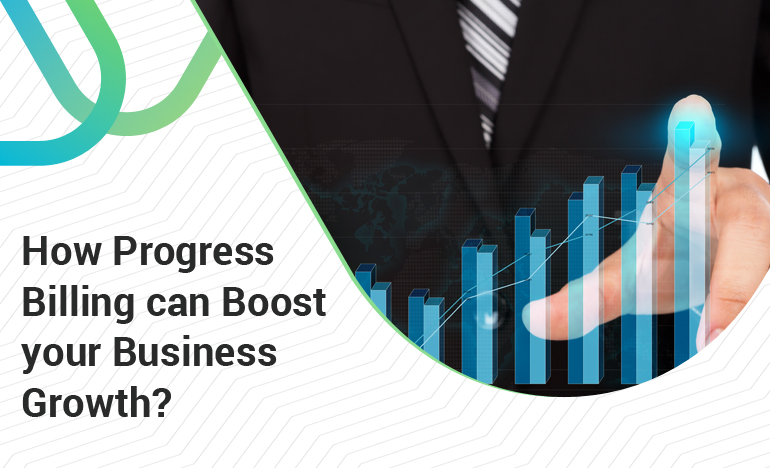 Is your contracting business ready for bigger projects than ever? Well, your answer might be a "yes" because every business wants to earn profits. However, before moving ahead, is your accounting system ready for client requests?
Well, keeping track of costs for a period of time can impose difficulty on a daily basis. Your clients may ask you to generate thousands of invoices throughout multiple job sites. If you're capable of generating enough cash flow to buy materials for the next phase of a project when the first phase is still in progress, then you're all set to take your next project.
In the present scenario, construction professionals need a huge amount of resources for a project to generate a relatively low profit margin. This is why construction companies focus highly on saving money so they can thrive and keep building.
Today, experienced contractors know that the right tools in place are crucial to get the job done in an efficient, on budget, and with less hassle. There are platforms that work as any other toolbox. Having the right platform and budgeting tools can streamline and boost your accounting and billing tasks, while improving overall cash flow and long term growth.
1. Reduced Errors & Improved Operational Efficiency
Construction accountants are well-versed with the fact that accounting is extremely challenging and time-consuming. This is because construction professionals need to be properly compliant with AIA billing forms accurately. Moreover, additional hours of productivity are spent when AIA billing is managed on a distinct software program that requires manual re-entry of redundant data. However, the impact of this kind of billing is beyond productivity loss.
Unfortunately, when working costs and overall job costs on a project are managed on separate systems, you may end up making vague decisions without proper information on a project.
This is why we are glad to introduce our latest software powered by Microsoft Dynamics Business Central, ProjectPro. ProjectPro has a unique feature that makes sure your progress billing is easy to generate by automating AIA billing for construction professionals. ProjectPro simplifies the management of huge projects with several challenges to improve cash flow.
ProjectPro offers complete integration with different platforms, eliminating the hassle of redundant data-entry. This helps to manage project billing in a single-integrated platform. In this way, construction owners can reap valuable advantages such as reducing tedious data entry, removing the potential for errors that causes rejection in applications for payment and delay billing, as well as freeing up time for value-added tasks.
2. Extend the Value of Microsoft Dynamics to Grow Your Business
Built upon Microsoft Dynamics Business Central, ProjectPro extends the value of existing technology investments with the ability to share vital information for generating bills. ProjectPro makes it simple to run a thriving contracting business by streamlining the entire billing workflow. In this way, you can manage the retainage schedule of values, and the AIA billing at one platform. With the best trusted integration with Microsoft, ProjectPro delivers greater visibility into projects so that you can make viable decisions for your business.
3. Track Progress of Projects with Detailed Schedule of Values
As a contractor, having a detailed Schedule of Values (SOV) can help you extensively. It enables you to assess the progress on a job and determine how far along the subcontractor is on each line item of work. The SOV is an integral component, ensuring contractors get paid, and how they are prepared to make or break a project workflow.
With ProjectPro, it is quite easy to stay on track with the SOV. ProjectPro is a platform for managing the SOV and keeping track of the list of work items on a project. This includes what has been finished and what is left to be finished, making it quite easy to support profitability and assess project progress. As projects open up for common changes to the scope of work to happen. With ProjectPro, change orders are easily entered and adjustments are done.
4. Manage, Simplify, Accelerate Billing to Improve Cash Flow
At times, many construction projects need a percentage of the contract price to be holded from the contractor or subcontractor during the duration of the project. This withholding is termed as retainage. Retainage helps to safeguard stakeholders in the situation problems arise and generate a financial incentive for contractors to complete the projects. However, withholding cash from contractors is a general practice, the process for tracking and managing withheld cash can be difficult for everyone involved.
ProjectPro enables contractors to streamline and manage retainage with a unique technique for calculating retainage percentages that creates retainage General Ledger entries automatically. When change orders are performed, ProjectPro automatically creates invoices, ensuring you stay ahead of receivable aging and payment applications, posts adjustments, as well as generates the forms required for AIA Billing. ProjectPro enables contractors to fasten the billing process, enhance cash flow, and support their ability to simplify larger projects to grow their business.
In Conclusion
For construction professionals, accelerated and accurate billing is crucial in keeping business running easily. With ProjectPro, you will see your clients and partners happy and your business is driving towards growth because you have the best tools for the job.
In order to survive in the competitive market, progress billing plays an integral role and for that you need to stay ahead of it. In this way, you'll be able to retain your client, accomplish project goals and manage costs easily.
So if you're planning to move to the cloud, ProjectPro is your go-to platform that can help you streamline projects with great efficiency. Schedule a demo Schedule a demo now.