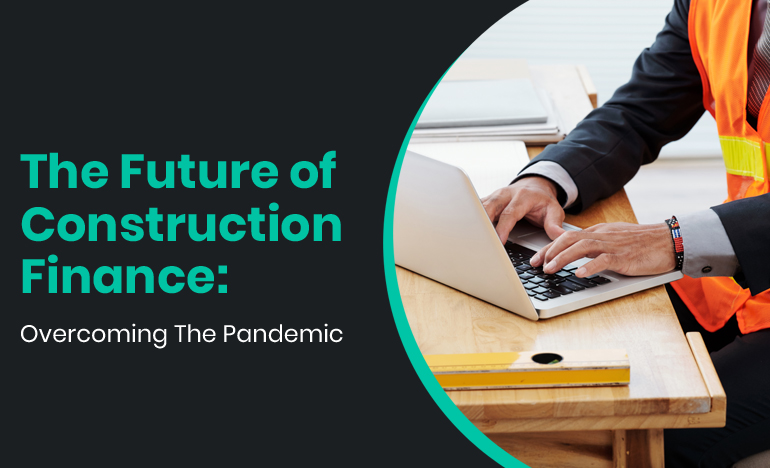 The effects of the COVID-19 pandemic on the construction industry have made it difficult to sustain normal operations. A decrease in the available workforce combined with increased social distancing and site safety requirements are two main reasons for project delays. Another major factor we must consider is the availability of resources. Raw material and finished goods have been significantly delayed in many parts of the world, causing shortages and substantial cost increases. What does this mean for the industry?
Moving forward, at least for the immediate future, profit margins are going to suffer. Effective cost management is going to be essential and having the right software solutions to assist in these efforts is key to success.
First and foremost, the health and safety of employees is most important. This means having an increased focus on job sit safety and adjusting schedules as needed to ensure proper social distancing can be followed without hindering production. As a result, projects are taking longer to complete and work stoppages due too illness outbreak are common. Project delays and limited workforce availability means companies no longer have the capacity to take on new jobs at a pace they normally could.
We can also expect to see a decrease in RFP's as there is a shifted focus to cutting costs and avoiding large capital outlays until the economy can recover. With a decrease in projects coming down the pipeline, and an increase in overall costs for existing jobs, industry growth could become stagnant for an undetermined amount of time.
Governmental assistance through the CARES Act has provided many companies with financial assistance required to keep their business afloat. However, continued assistance is not guaranteed, and securing private financing may be more difficult as the economy tries to recover from over a year of devastation. Regardless of whether your company was able to secure funding, keeping a close eye on finances is important to business continuity. Focusing on the strength of your company's project management and accounting solutions should be a main priority, as financial health is going to be much more of a concern then it has in the past.
Discussing capital outlay for new software solutions may seem counterintuitive while we are facing delayed projects, disrupted supply chains, and worker shortages,however, the need for comprehensive construction management solutions are necessary. Investment into a streamlined, cloud-based, solution ensure business continuity through shutdowns.
Employees are no longer required to be in the office to perform their job tasks. Additionally, there is no need for physical interaction for deliverance of documents from job sites to office staff. Real-time reporting can aid your finance team in managing costs and provide important data needed for decision making.
If moving to a new management solution is not an option for your company at this time, there are many other things you can do to minimize the impacts of COVID-19 on your balance sheet. A few of our suggestions are below:
Follow your local health agencies recommendations to minimize the change of illness on job sites and in your offices.
Emphasis to your teams that you are with them and you understand their needs. Stress has been proven to cause a decrease in immune system response. Employees may require accommodations due to health, childcare and family obligations. As an employer, ensuring your employees that they will not be penalized for things beyond their control can be a major weight off their shoulders.
Stay updated on what construction peers and experts are suggesting.
Maintain a healthy relationship with your financial institutions and legal team.
Amend your operational practices to eliminate costs where possible
Review and revise your accounting & financial processes for maximum efficiency and visibility.
Our ProjectPro team has extensive knowledge and decades of experience helping companies improve their financial management solutions. We know that cost management and work efficiency are keys to maintaining a successful company, especially in times of economic uncertainty.
Whether you are looking to implement a construction accounting solution for the first time, or have existing software and want to see how ProjectPro differs, we are here to help.