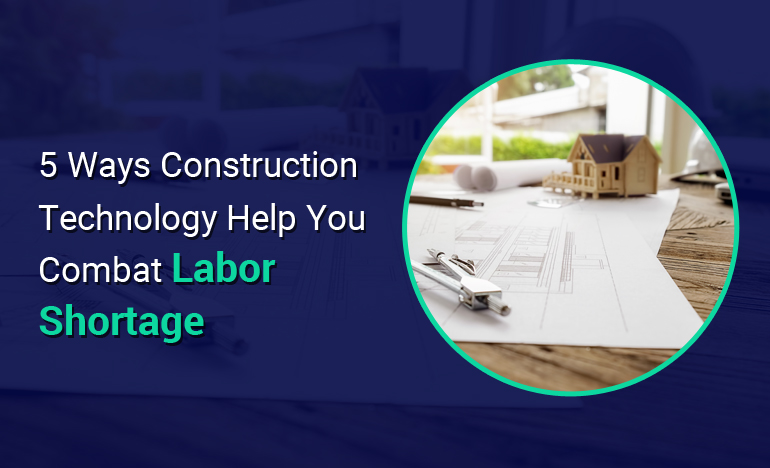 In the present scenario, labor shortage in the construction industry is impacting businesses' profit margins. But this does not mean that your business has come to an end. With the emergence of technology, the construction industry is slightly moving towards the same. Being the slowest sector for technological adoption is now pacing.
Some of the latest technologies that are transforming the construction industry include AI, digital twins, virtual and augmented reality, 3D design, and the list goes on. Moreover, construction professionals choose integrated cloud-based software to streamline their workflows and processes. This is where ProjectPro comes into action.
Let us dive into the blog to learn five digital ways to manage your workforce, projects, and money:
1. Leverage Tech-Savvy Communication ‍
Communication is the critical factor in recruiting the next generation of experienced labor. ProjectPro enables you to manage your workforce and eliminate time wasted on unattended calls and frustrating email chains.
Ideally, the future workforce knows having a mobile device in hand and being immediately updated about their day's crucial aspects. Why should their work-life be distinct?
Digital communication is significant in recruiting for employers, allowing prospective workers to know they're staying a step ahead. This can also help retain existing employees by enabling them to contact their supervisor and have insight into their tasks quickly.
By facilitating communication, feeding real-time updates, and taking a holistic view of your team, you can use construction software the right way and unleash new opportunities.
2. Boost Accuracy and Eliminate Workforce Misallocation‍‍
Say no to human errors with ProjectPro. One of the best construction accounting software that helps to improve accuracy and ensure every dollar is allocated correctly. In return, this explains the budget for potential new staff.
The construction accounting software eliminates the guessing game off the table by providing a comprehensive record of a project's history from pre-construction to closeout.
Keeping your professional laborers working is the name of the game, and you can boost retention by only holding your workforce busy, satisfied, and aligned.
3. Enhance Safety with a Unified Data System‍
Keeping employees safe on the job is a priority for construction companies. But things become challenging when you fail to hire trained and skilled labors. As per statistics, nearly 35% of first-year workers got injured due to lack of training. And today, new workers want an emphasis on safety. This is where ProjectPro comes into play.
A cloud-based construction software powered by Microsoft Dynamics Business Central—ProjectPro recognizes laborers' skillsets and qualifications so your administration team can leverage this valuable information, retain existing workers and provide proper training.
For taking care of your team, you can choose construction safety software like ProjectPro. It enables you to store employee feedback to help you analyze and understand the most significant risk areas.
4. Better Labor Productivity‍
ProjectPro provides your office staff with real-time insights into the productivity of on-site laborers. This, in turn, helps you optimize the labor resources you have today.
ProjectPro is an all-in-one construction accounting software that also works as a productivity tracking software. It helps to keep track of labor costs in real-time, pinpoint the problematic aspects of work and help you finish your task faster.
Moreover, as a construction business owner, you'll be able to make better decisions that impact your project's budget and profitability in an efficient manner.
It ensures that the quality of project predictions and prospective estimates are centralized and provide actionable labor costs along with valuable production data.
5. Develop Effective Strategies‍
Developing an executable strategy for your construction projects is quite difficult for owners because of uncertainties in the industry. This is one of the major drawbacks for professionals working on construction projects. Planning and working strategically are required to achieve success in these projects.
ProjectPro is one such construction accounting software that enables you to make actionable and realistic strategies that you can attain without any hassle. Also, you can ensure that you and your team is one the same page.

‍Conclusion
In our opinion, it is clear that technology will be the next big thing in the construction industry. It will help them cope with the common yet biggest challenge—the labor shortage. Gone are those days when the construction industry was highly dependent on skilled laborers. After the pandemic, the perspective of several construction professionals has changed, and technology is becoming the "new normal" in the industry.
If you're looking for a reliable solution to simplify your construction project processes and workflows, give a try to ProjectPro. It is a well-structured construction accounting software that aims to make the lives of construction simpler and more manageable. Schedule a demo today.