Interactive Q & A Session with Founder at AFT Construction: Brad Leavitt on Construction Technology Trends
Construction business demands immense precision when it comes to timely deliverables and retaining cash flow. However, most of the contractors who have lacked access to technology or are working on disparate solutions tend to struggle with the entire process of leading a construction project from accounting to project management, resource planning, and customer retention.
Besides this, the persisting effects of the pandemic on global construction have left an overwhelming impression that has made construction firms lookout for ways to capture better opportunities in 2021 while retaining the existing ones.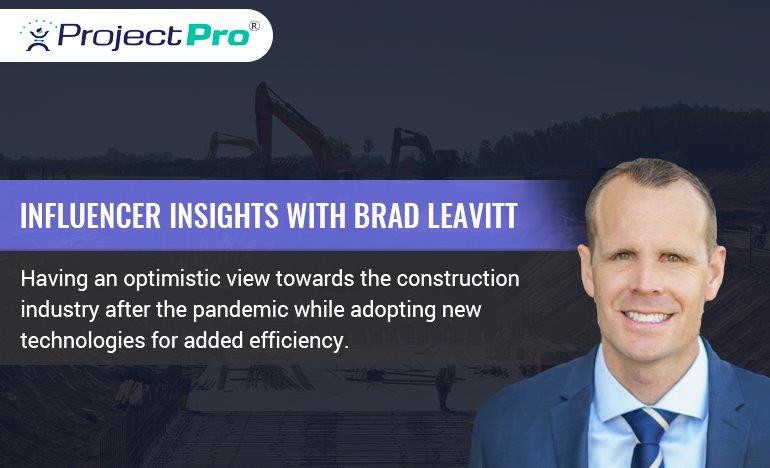 Who Did We Interviewed?
Brad Leavitt is the President and Founder at A Finer Touch Construction, a luxury residential and commercial builder located in Scottsdale, AZ.
Let Us Quickly Get To Our Expert's Point Of View.
Question 1: What projects/initiatives are you working on at the moment?
We are working on the Professional Builder 2021 Home of the year – The desert comfort experience. This is a "net-zero" high energy-efficient home and building science home. We are also working on some incredible hillside builds and ICF projects. We are seeking to build homes that are more sustainable and efficient. We will also be working on the first DELOS home, a healthy home. Healthy living with good air and water quality is key.
Question 2: How do you look at the construction industry in 2021?
I am very optimistic. Despite some of the cost increases, the outlook is really great for us in Phoenix. With the COVID Crisis, so many clients are looking to remodel or build new homes. We want these homes to be healthy as our clients are spending more time at home.
Question 3: What potential does see in construction management technology for a successful construction business, especially when we talk about recovery and growth after the pandemic?
Technology is everything. We use it every day. Every firm needs to adapt to the available technological resources. This allows us to be more efficient, communicate regularly with our clients remotely, and stay on track.
Question 4: Few tips would you like to share with other construction firms, contractors, and subcontractors? Anything which according to you can help add value to the business?
Our peers should continue to research the new products and technology in the market. Clients continue to ask for products that are low in VOC, sustainable products, and less carbon. There are so many resources to build a more advanced home and this will meet the future demand of our clients.
More Details
Brad Leavitt is the President and Founder at AFT Construction, LLC, a luxury residential and commercial builder located in Scottsdale, AZ. A Finer Touch Construction is making great strides in the building industry with its diligent and focused work capabilities offered by its remarkable staff.