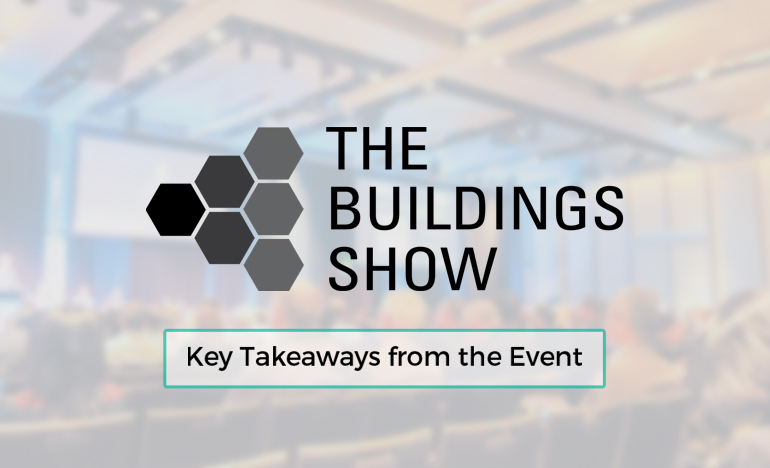 The Buildings Show is one of the leading events in Canada that delivers the most innovative, informative panels, expert led-seminars, and intriguing roundtables.
For over three decades, The Buildings Show has kept the construction industry of Canada united by introducing various shows every year. To name a few of them involves Homebuilder & Renovator Expo, PMO Expo, Construct Canada, and the World of Concrete Toronto Pavilion.
The 2022 event was about digital transformations pacing up in the construction industry. First time, the event offered a unique experience by managing the show with hybrid opportunities, both online and in person.
The Buildings Show focuses more on networking and connecting construction experts to share their valuable ideas and do something better for their existing business.
Let's dig into some top industry speakers who attended the event and understand their outlook on the industry.
1. Alen Keri, Director of Technical Services in Concrete Ontario
With over 13 years of technical service experience, Alen is a Professional Engineer who oversees all Concrete Ontario technical initiatives, certification programs.
He was the part of the Master Builders Solutions panel and discussed local construction trends that affect the environment—carbon footprint, 3D printing, and sustainability practices,
reducing waste and increasing efficiency.
2. Jon Juffs, Director, Facility Assessments and Restoration in McIntosh Perry
Jon Juffs is the Director, Facility Assessment and Restoration at McIntosh Perry. He is responsible for conducting, delivering and analyzing numerous reserve fund studies, failure investigations, performance audits, pre-performance audits, and restoration projects.
His presentation included information on assessing buildings and why the installation of EV Charging Stations for contractors has become need of the hour.
3. Fiona Coughlin, Executive Director & CEO in Habitat for Humanity Windsor-Essex
Fiona is recognised for her work as Executive Director and CEO of Habitat for Humanity Windsor-Essex. She is focused on opening doors to prosperity by building for families residing in core housing needs.
She has recently completed the first 3D-printed home for residential owners in Canada. Her session addressed how emerging technologies are proving a game-changing solution to the housing challenges.
4. Kevin Lust, Professional Speaker, Trainer, and Business Advisor in Lust Development Group
He is the Founder and President of Lust Development Group, Inc. His organization is dedicated to helping construction people and companies, enabling them to keep making progress.
His session focused on employee engagement and retention that could help you bring together your team, increase their performance, and have better relationships in the long run.
5. Adam Auer, President and CEO in Cement Association of Canada
Adam is the President and CEO of the Cement Association of Canada (CAC), holding more than two decades of experience in delivering excellence.
His presentation highlighted the Canadian cement and concrete industries' dramatic acceleration of decarbonization measures.
Like every year, ProjectPro got the opportunity to cover the event and bring some valuable insights for our audience. We hope the above-mentioned information will help you revamp your existing business strategies and attain your desired business goals.