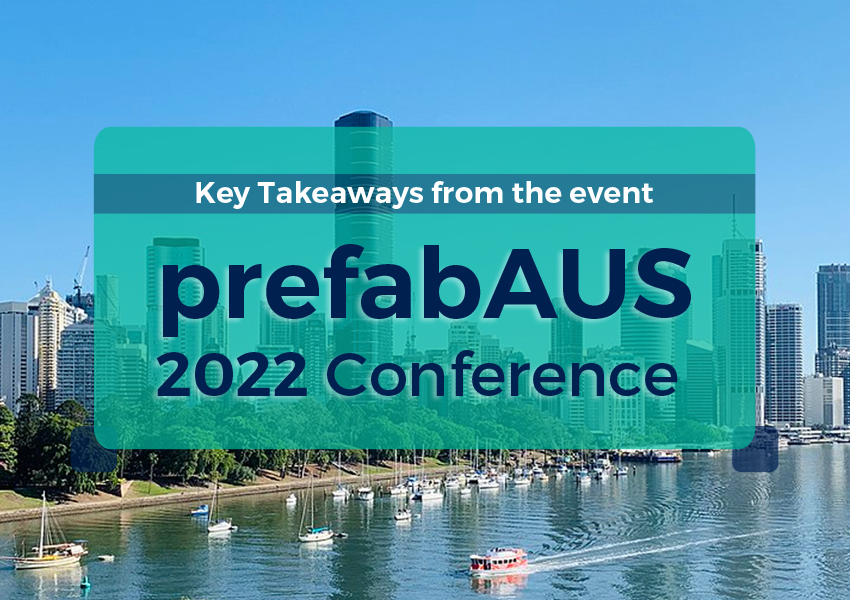 The prefabAUS 2022 Conference has come to an end on a great note. This event was focused on sharing crucial knowledge with the construction community about prefabrication. Undoubtedly, prefabrication is the transforming element that reduces construction timeframes and waste while increasing overall productivity, quality, and affordability.
This event emphasized educating a broad audience about the benefits of modern building prefabrication. It also explored and addressed barriers to the uptake of the same. Speakers from the construction industry were welcomed to share their opinions and thoughts on different prefabrication topics.
Let's dig into the speakers' profiles and their opinions related to industry trends:
1. Angus Abadee, Director of Building and Construction Policy at the NSW Department of Customer Service
He discussed codes and regulatory support as prefab merges into the mainstream to help fabricators and contractors adapt to prefabrication technology smoothly and how you can leverage the innumerable benefits of these tools efficiently.
2. Jeremy Rose, Co-founder of SDG Align
He emphasized the need for sustainable development in the construction industry. Also, mentioned SMEs who usually struggle to survive in a competitive market.
3. Mathew Aitchison, CEO of Monash
Mathew directed a series of large, collaborative research projects exploring industrialized buildings funded by industry and government. This session was all about achieving project goals smartly.
4. Kate Cotter is the founder and CEO of the Bushfire Building Council of Australia
Her discussion on prefabricated, sustainable, and resilient housing solutions was terrific and filled with knowledge. She also introduced some effective programs to help contractors sustainably adapt to prefabrication.
Conclusion
preFabAUS Conferences are highly engaging and informative to help contractors survive in the market with better tools. At ProjectPro, we always give you a quick overview of every construction event. So this time, we covered this ground for you to help you thrive.