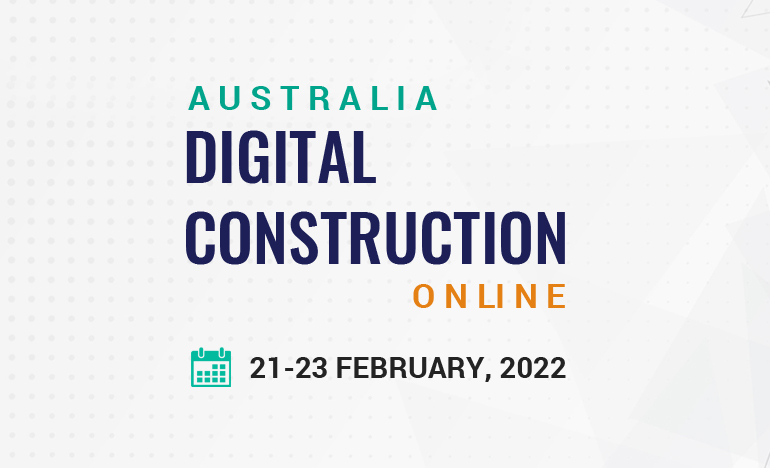 Digital construction hosted the world's largest virtual event for construction professionals across six continents of the world. They offer a wide range of webinars whole year to help construction professionals stay up-to-date with the latest trends.
Be it presentations, case studies of contractors or panel discussion, learn from the industry-experts and put your opinion for more clarity. Also, all the sessions are CPD accredited, which makes it a reliable choice among professionals.
Moreover, construction partners get self-development opportunities by engaging into Q & A sessions with the speakers. Now sharpen your skill-set, benchmark against your peers and discover the latest developments, opportunities & strategies in BIM & Digital Construction from around the world.
The Main Objective of The World's Largest BIM & Digital Construction Virtual Event:
Help construction professionals with using data today to mitigate tomorrow's risk

Adapt to the impact of industrialized construction

Emphasize on the response of digital construction journey to the change for smart cities

Learn design, construction, and operation with A.I.

Help you leverage the benefits of digital twins for digital communication

Allow your construction business to improve control of Quality and build compliance confidence

Improve speed and innovation of technology-enabled learning.
The virtual event kicked off with 1000s of global attendees from Australia. This virtual event emphasized on establishing good relations with industry-leading players and helping professionals benefit from powerful interactions. Gather gems of knowledge & access world-class content from home or anywhere in the world!
Here are the highlights of the key sessions from the overall event by the most experienced speakers:
Clive Parsons, Director for Digital Construction in Mirvac
Having an experience of more than a decade, Clive played an integral role in the panel discussion. He emphasized on the latest trend in the contraction that's converting cities into smart cities.
No doubt construction is all about creating living spaces, but now the sector is adapting to the principles of smart cities and working on improving the architecture of buildings.
The new demand by the customers is creating pressure on the construction industry. This is why exploring the different horizons of digital construction has become imperative. And Clive along with other speakers has explained everything in detail.
Pete Swanson, Digital Technology Lead in Mott McDonald
With more than two decades of experience in consulting, contracting, technology manufacturing and property development organizations, Pete brings a great extensive knowledge and expertise in the design, deployment and operation of digital technology within the built environment.
In the event, discussed the most buzz topic of the industry—harnessing the power or reality capture. He talked about today's opportunities, approaches, and results of implementing technologies and explained how it will maximize the use of a 'Right First Time' validation approach with reality capture data.
Also, he highlighted the opportunities what the future holds for reality capture technology & validating AEC projects to improve productivity, quality & delivery.
Elouise Robinson, BIM Manager in Arcadis
Elouise is a Civil Engineer that has spent her past 10 years working on road and rail infrastructure projects. She is passionate about helping teams to understand BIM, training and mentoring new BIM professionals.
In this event, she explained her viewpoints through a case study, titled as "Utilizing Large Projects to Increase Digital Literacy".
She explained that big projects, with big teams, longer durations, increased resources, and often extensive information management requirements, can provide great opportunities to enhance the long-term digital literacy within organizations.
For large, multi-disciplinary teams these projects give BIM professionals the chance to reinforce and build on knowledge of basic BIM principals in teams.
Adam Jordan, Asia-Pacific Lead at Bryden Wood
With more than a decade of experience, Adam works in the best international companies of creative technologists, architects, designers, engineers and analysts. As an early adopter of construction technologies, he's striving hard to shape the technological future of the construction industry.
In this event, he discussed how the rapid pace of digitization in the construction industry has created opportunities to integrate these approaches into projects in ways not previously possible. He explained everything with some great examples of supporting digital workflow.
At ProjectPro, we made an initiative to cover the event and bring to you the key highlights of this grand and biggest digital construction virtual event. No doubt, it began and ended amazingly. Every attendee had the opportunity to explore the current technologies and improvise their strategy to thrive in the industry.