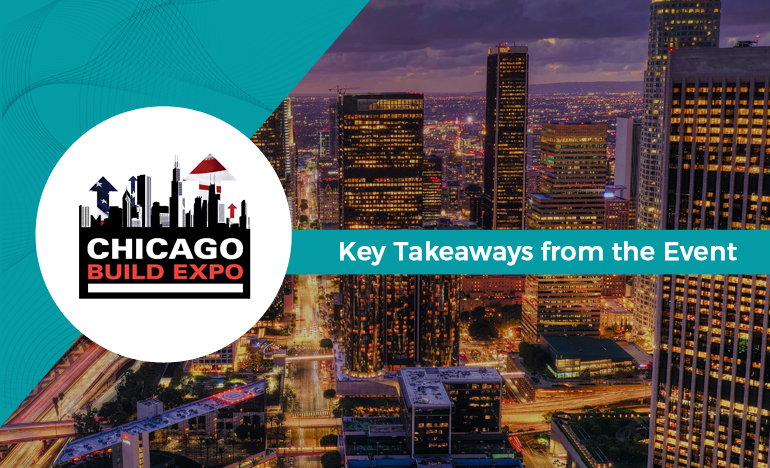 Chicago Build Expo 2022 has come to an end on a good note. The expo enabled those in the construction and design industry to come together to swap ideas, learn about the latest trends and discuss the best practices in the construction trade.
The conference's core themes were government contracts & policy, sustainability, real estate, architecture, BIM & digital construction, health & safety, and more.
This build show was not an average construction trade show but offered tons of knowledge-sharing sessions, networking opportunities, and some amazing workshops for industry experts. Chicago Build was proud to be officially supported by Mayor Lori Lightfoot this time.
Let's meet industry speakers and their talk agendas covered in the conference:
1. Adam Quigley, Project Architect and Studio Director, Legat Architects
Adam has a graduate degree from the University of Michigan and more than 20 years of experience across multiple markets, including commercial offices, education, transportation, and healthcare. He discussed site safety, security, and mental support for the team.
2. Ben Green, VP Sales, Network & Central Enterprise, CoreSite
Ben has over 20 years of experience in the telecom infrastructure sector. For the last decade, he has led sales teams at CoreSite data centers, covering Network, Channel, and Enterprise segments. He emphasized smart cities, construction technology,and sustainable construction.
3. David Lillie, Principal, Goettsch Partners
David has extensive experience in the industry, specifically in architecture and design. At this conference, he talked about pushing urban architecture and design boundaries to help construction professionals explore the modern side of architecture.
4. Emma Cuciurean-Zapan, Architect, SmithGroup
Emma is an architect at SmithGroup, one of the world's preeminent integrated design firms. She discussed the reinvention process behind designing complex buildings with construction professionals to help them revamp their design strategies.

ProjectPro had the opportunity to cover the event to bring our audience key insights into the conference. We always try our best to give our audiences valuable insights on technological innovations in the industry to stay ahead of their competitors and take their businesses to new heights.