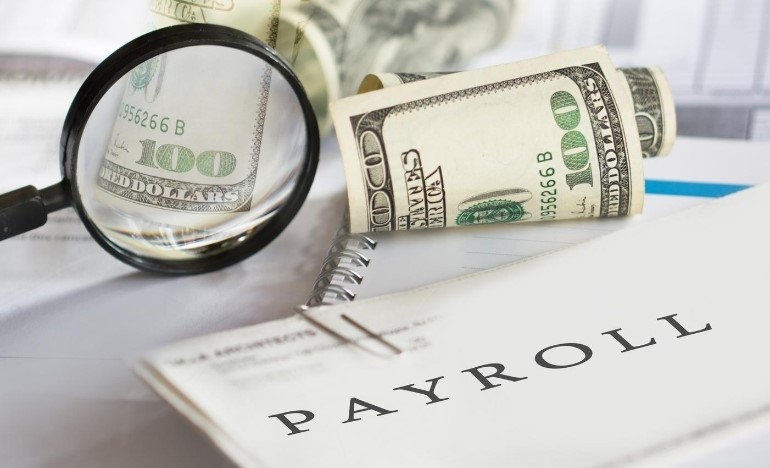 5 Things You Need to Keep in Mind When Choosing A Construction Payroll Provider
When it comes to the construction business, payroll management is one of the most significant aspects of effective business growth. With numerous tax regulations on financial data for multiple ongoing projects, it can prove to be a time-consuming job.
Also, the inability to meet the compliance requirements could cause major business losses or penalties to the contractor. This gives construction firms a perfect reason to opt for payroll service providers that can help align with tax laws adding to overall productivity.
Why Do You Need Construction Payroll Software?
Using a construction payroll software solution could bring several business advantages. No, we are not talking about time but other benefits, such as ease with preparing checks, account reports, and complying with tax regulations just to name a few.
Aside from that, using such a solution helps you improve revenue with better savings as you can avoid unwanted errors in the reporting process that may lead to penalties. ProjectPro brings you all the exclusive Microsoft Dynamics 365 Business Central features that can help advance financial accessibility for a simplified management approach.
Making the Right Choice with Construction Payroll Software
With markets being flooded with the options for payroll software solutions for construction, most construction firms struggle to make the decision. However, the right understanding of the business requirements and evaluating the solution provider could be a great deal of help when making the choice. Here are a few things that you must keep in mind when looking for a refined and optimized solution:
Know Your Payroll Requirements
The primary step that you need to take to improve your payroll and accounting management is evaluating your business for the key requirements. For instance, if your business footprint spans across multiple states, you will need a payroll solution that can follow the compliance requirements for different tax rules and payment criteria.
Moreover, if you are looking for an integrated solution such as a construction accounting software with CRM, ERP, and Project Management capabilities, then also you must understand your requirements. Also, you must go for a quick run through your budget to ensure you do not end up overspending on a solution that cannot even meet your needs properly.
Aside from this, you can choose from a full-service payroll and self-service payroll depending on your needs. While a full-service payroll allows you to have complete automation of the payroll process, a self-service payroll could work best for your business if you are a smaller firm that is in its growth phase.
Always Go with a Reputed and Experienced Firm
Since payroll management requires your construction company to deal with a vast amount of confidential data, make sure you choose a firm that is reputed. This can be done by finding a payroll service provider that is working for a good number of years or has a proven track record of service to popular contractors in your city, state, or country.
Also, it is necessary for your firm to understand that older firms that are reputed could possibly be working on a solution that is based on outdated technology. Thus, to keep the workflow streamlined, make sure you run through recent customer testimonials and reviews to know their services.
Make Customer Support A Necessary Requirement
Payroll is one of the most crucial operations when it comes to construction management. Therefore, it is necessary that you must opt for a solution that enables consistent customer support for any assistance on issues, functions, etc.
Therefore to ensure the right level of customer support from your service provider, make sure you prepare a list of FAQs to ask.
How do I reach the support team?
What is the experience level of the support team agents?
What is the average response time for support calls or emails?
Search for an Industry-Specific Service Provider
Construction payroll management can be a tough job to handle, especially when dealing with multiple industries within the construction world. Make sure you look for solution providers who have expertise with construction Project Management and Accounting software, especially for payroll capabilities. Doing so can also help to improve the range of your business by adhering to the law. Here are the features that you should find with your Construction Payroll Provider:
Make sure you always opt for a solution provider who can bring you the location-based support. Such solution providers make it easier for you to stay in compliance with local laws as well as process your payroll accurately for all your job locations.
Ease with Pay Rate Processing
Make sure you always choose a solution provider who can handle multiple pay rates depending on varying wages, tasks type, and locations.
Certified Payroll Reporting
If you are planning to be a giant public contractor, make sure you find a payroll software provider who can help you with Certified Payroll Reporting. This will help you comply with essential documents and forms such as WH-347. As certified reporting demands complete detail of employee data, work type classification, wage hours, rate of pay, etc. it becomes easier to manage when you have the right support.
Make sure you choose a solution provider who can help you enroll all the payroll data into accounting for keeping sync. This also helps to avoid unwanted loss of financial information which might affect the overall revenue of the projects.
The next thing you will need with your Payroll Service Provider is support on labor union reporting, containing all the data of the workers as well as the jobs.
Always Request A Demo
Whether it is your first look at a solution or you are making an upgrade on your existing solution, make sure you always request a demo of the product to ensure it fits your needs. It should never be feature-rich software but rather a tool that satisfies your requirements related to the Payroll management solution. Even if you are convinced of the tool, try buying a trial version of the software. This will help you avoid unwanted costs to the firm with a clearer picture of the software benefits.
The Crux
When picking a construction payroll solution for your firm, make sure you find a construction accounting and ERP software solution who can provide you added advantage above payroll. Though finding the right solution can be consuming at first, doing research by working on the above-defined process could cut your woes with the existing solution. Also, making a timely decision could add value to your business with improved project pipeline while staying a step ahead against the competition.
Good Luck!
Looking for an advanced and easy to use payroll solution which is easy to navigate and understand while meets your complex needs related to the Certified Payroll Reporting? Let our experts at ProjectPro help you with a custom solution. Schedule A Quick Consultation Call!