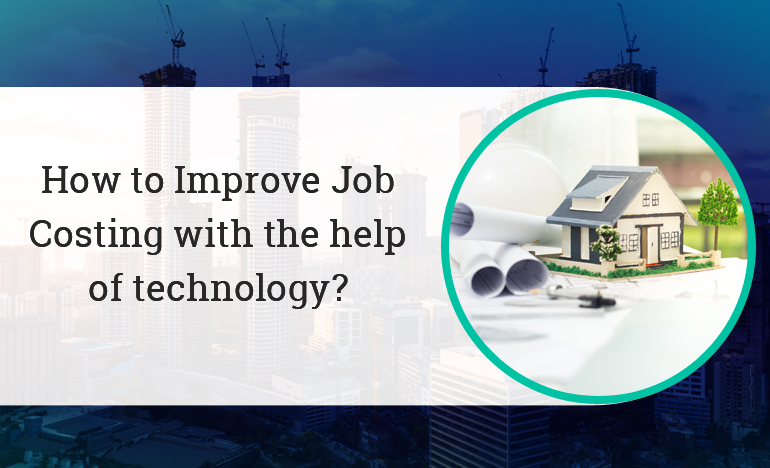 Change is unavoidable, and to be precise, change orders are inescapable because that old quote is entirely accurate in the construction industry.
Generally, home contractors understand a project's complexity and predict the unexpected adjustments. Nevertheless, that doesn't mean change orders should be cursed of your presence as a builder.
A construction change order software and some practical strategies can help your projects be more advantageous and organized.
Rather than getting upset whenever you see a change order notification, you can consider it as an opportunity to drive more profits while improving your overall reputation as an easy-to-work-with software. It's time to make change a good thing.
It's not rocket science to make it happen, either. All you have to do is put the proper strategy into action and choose the right tool.
In our opinion, follow these four strategies to achieve your goal.
1. Communicate thoroughly at pace
As you already know, sitting still will not help you make a piece of bad news better. It worsens. And when it comes to changing orders, procrastination is your biggest nightmare.
Construction contractors usually wait to discuss unanticipated costs until the final bill is generated. This is why many contractors end up chasing clients off guard, upset them, and eat up all the costs to save the relationship. That's not a favorable situation.
So being bold with your billing is crucial. Communicate as changes happen, and then there is no amazement at the end for your clients. Make sure that your team is in the loop. With ProjectPro, you can automate notifications sent with construction change orders as changes happen. You'll never be stuck on calls doing the same conversation repeatedly.
2. Manage all your documents in one place
Before you break the ice, get your clients' sign-off. This connects right to our significance and acts as an in-depth communication layer.
The final thing you want is to ditch your word against theirs by documenting all differences and client approval. Using innovative software ensures that every change order is collected and recorded while describing the scope of work and costs.
Construction change order software like ProjectPro makes it effortless. This innovative platform allows you to avoid in-person meetings and electronically collect signatures. Log in, send the change order, verify the signature, and return to work. It's that easy.
3. Keep the process clear from the beginning
You may not know the adjustments lurk ahead, but change orders are a part of virtually every project's life. Since you can't hit them, embrace them.
Be bold and prepared for change orders from the very beginning when you put them into initial contracts.
Define how they will be initiated and how they can result in delays or additional costs. Your lawyer can help you with this one. You'll wish to be as transparent as possible.
This is necessary for two causes:
First, it saves your business, simple and easy.

Second, it sets clients' expectations and defines your change order workflow.
Remember, change orders are familiar to you but are a new concept for homeowners.
4. Boost your process using ProjectPro
Do you know the fun fact about the power of construction change order software: Change orders are approved 33% faster on ProjectPro. That's relatively fast!
Because our Change Order tool creates all the difference. This stat resembles contractors in our system who utilize this feature versus those who don't.
Right from a mobile phone or computer, you can manage and deliver change orders from the office or on the go and electronically capture signatures and quick payments from clients online. Everything is organized, documented, and streamlined, so your team continuously collects on change. You won't overlook a thing – or a rhythm.
5. Upgrade to ProjectPro and digitalize processes
Our customers cannot unlock the total value of ProjectPro when they upgrade to this well-structured software. You'll get all our project management capabilities – and that's just the start. Our customers solely have access to our profit-driving financial features. That includes our change order.
Conclusion
If you're already a ProjectPro customer and want to boost your processes to take the stress out of construction changes, talk with our experts today. Or, if you're not already using our tech but want to get started, try ProjectPro risk-free. It is powered by Microsoft Dynamics Business Central that enables it to stand apart from others in the market.
Our experts will give you a guided tour of the exceptional features and functionalities of the platform. So what are you waiting for? Schedule a demo for ProjectPro.