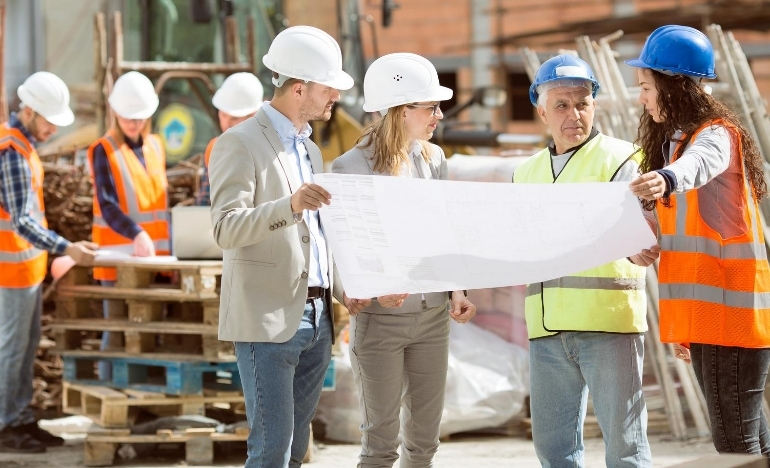 When it comes to construction management, one thing that can decide the profit or loss statement of your project could be Change Orders, since a Change Order is the work which is added, deleted, or replaced from the original contract. In other words, Change Orders could be defined as all significant project modification made to the already existing contract which may incur costs to the contractors.
Though the pre-defined scope of the project made using a reliable construction accounting and project management software looks convincing to both contractors and project owners, the beginning of the execution process could bring a large number of changes to the designed scope of the project. This may happen because of project development challenges or due to the necessary changes that are required to be made to ensure successful deliveries.
Precise planning with change orders can help the contractors boost revenue and profit. On the other hand, any errors or mishandling could cause delays and fade the profit. In certain cases, this may even lead to conflicts, litigation, and even damage to the reputation of a contractor.
Thus, it becomes necessary to meet the complex needs of modern projects within the defined timeframes, even with the sudden change in demands. Also, this should involve the practices that can help cut the pressure that is developed due to increased labor and material costs with the change orders.
Even if modern construction accounting software allows easy change orders management, still there are certain practices that must be followed to prevent loss:
Double Check the Contract
The first step which you should take to avoid any issues with your project management goals is to have a well-defined and thoroughly discussed contract. It should have clear clauses to justify any additional costs and/or time that the owner may have to bear with changes. Such an arrangement could also help define the scope of work and adapt the changes without any stress or confusion between both parties bound to the contract. This also helps to avoid any chance of lawsuit that project owners or contractors tend to face.
Clear Communication of Costs
The next thing that makes it easy for the project owners to align with change orders is the clearly communicated costs. Make sure there is no room for assumptions since it may lead to clashes and frustration. However, it should entirely be the responsibility of the construction company to identify the activities associated with the subjected changes. It is necessary that the customer should know all costs that are involved with redesigning or redeveloping a structure. An easy way to meet such goals could be sharing a detailed quote of material pricing before the project managers take a particular activity forward.
Understanding Change Prices
The process to determine change order requests and costs associated with change is not a complicated process. This simply requires the contractor to understand and identify costs associated with equipment, labor, material, and other possible expenses that are necessary to make the change. It is necessary that the costs associated with the change order must include all the indirect expenses that the contractor needs to spend on the change. This can be additional labor or any special equipment which is required to implement the change.
In simple words, contractors have to ensure the timeliness of change with respect to costs using construction scheduling software as it is necessary to avoid any loss of profitability. Though indirect costs are hard to identify, implementing the change becomes easy when all costs associated with projects are transparent to both the parties involved.
Always Consider Written Agreements
Even if you find it more convenient to have change orders discussed through verbal communication, making an effort to create change orders under written agreements makes it easy to work under tight schedules. This is because the agreements contain all information related to costs, material requirements, and timelines associated with the change. Moreover, such practices help to avoid all the conflicts and miscommunications that may occur at the later stages of the project.
Streamline Your Change Orders
Keeping a check on all change order data is not easy, especially when you are working on large projects. For this reason, most construction firms tend to choose construction project management software that can help keep all the teams, project managers, and owners in sync against the changes. This can also benefit to resist miscommunication or errors during the transfer of information related to change preventing any chances of litigation or clashes.
Looking for a flexible and integrated system that can meet all your needs related to changes orders for added productivity? Consider ProjectPro, a unified solution to meet all your needs related to operations, decision making, and deliveries.
Need more assistance on how ProjectPro could manage your change order process? Schedule a demo with our experts today!