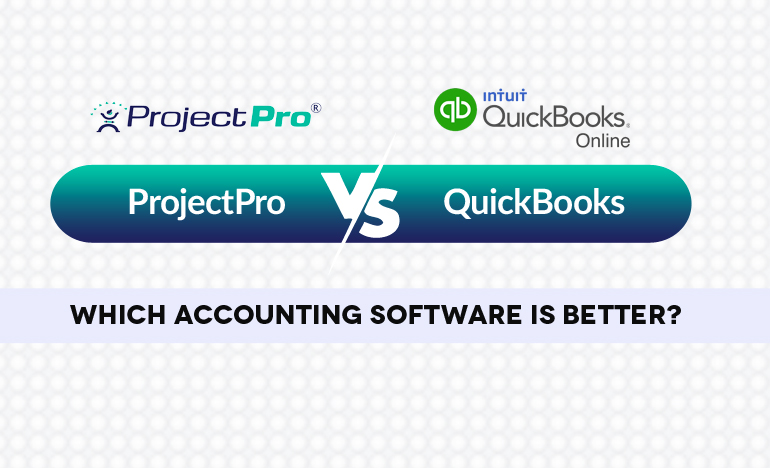 New technologies are transforming all stages of the construction process today. And the pandemic has only accelerated the need for digitization for construction businesses that were historically slow in adopting technology.
Construction companies are now keen on technology uptake. With the rise of construction accounting software technology solutions, the focus is now on added productivity and an increase in profits.
Today the need for collaboration and having access to project insight is making construction companies turn to software solutions in a competitive landscape. When it comes to the battle of the right accounting software, you need to choose the one that is the best option for your business. With so many options available you want to narrow down the software that works best for your company.
Moreover, you need accounting software that will help you with financial risk analysis. A tool to help you perform, to do better work, and faster too.
We are going to compare the two popular accounting software, ProjectPro backed by Microsoft Dynamics 365 Business Central vs QuickBooks, to help you select the one that is best for your business. But, before we carry out an in-depth analysis let's have a quick look at the industry and construction ecosystem.
According to Globe Newswire, the global value of accounting software will be "$19.59 billion by 2026 at a CAGR of 8.5% over the forecast period 2021 - 2026." The biggest catalyst of this change is the rise of cloud-based offerings of accounting technology solutions.
As the accounting software can save time, streamline business operations, automate manual tasks and carry out error-free transactions. A significant shift has happened after the COVID-19 crisis and market growth is now driven by increased efficiency due to accounting software.
Investing in a fully integrated construction management software solution is a huge transition for a construction business. So it has to be the right choice for your business.
We know it is easy to get overwhelmed when choosing the right accounting software for your company. With so many options to consider, it can easily become a full-time job to evaluate each of the options and sift through the features to find what is going to work best. To help, we have taken two popular software solutions and compared them side by side to provide a comprehensive look at what each can offer.
What is ProjectPro?
ProjectPro is an all-in-one construction accounting software designed specifically to cater to construction firms. Known for two decades of construction proficiency, it is backed by Microsoft Dynamics 365 Business Central. It's a unique software developed for general contractors, real estate developers, remodelers, specialty contractors, and those in the construction business.
Equipped with robust reporting capabilities, ProjectPro is cloud-based software, it uses integrated data and carries out improved transaction processing. Loaded with 40 construction-specific reports, you are able to see key aspects of a project with the click of a button. It can delve into key aspects of a project such as labor and materials, track accounts, review expenses, and payrolls, and calculate revenue with easy-to-see charts.
Overall, it's paving contractor software empowering you to monitor your progress daily. It is not just an off-the-shelf software but specifically designed for construction firms. It is a vertical of Netsmartz, a global group of companies providing solutions and IT services to businesses.
ProjectPro's Unique Capabilities
ProjectPro has the potential to transform the way your construction business works. It can help you scale your business and provide meaningful insights to make better business decisions.
Here is a list of capabilities and what aspects ProjectPro can help you with:
Carries out Job quoting and proposals by providing you quick access to documents.
Businesses can enjoy strong financial control as you can track actual materials and resources.
Improves field control and increases profitability.
Aids in subcontractor management and processes certified payroll reports.
Advantages of using ProjectPro
ProjectPro is a construction specific-software so it is better suited to meet your client's requirements and provide personalized solutions. It allows you to bill your customers based on the progress of the project. All in all, a user can create job price rates for labor and equipment by resource group or individual rates.
A robust project management and accounting software that is designed for construction businesses to ensure efficiency and accuracy.
What is QuickBooks?
QuickBooks is general accounting software designed for small businesses operating across different industry verticals such as retail, manufacturing, non-profit, and construction.
Although not specifically designed for construction professionals, it can help small businesses with inventory management, tracking, invoicing, and other such functions.
It helps enterprises find the data to solve business issues but seamless integration could be an issue here as many different versions of the product with different price plans exist in the market. It is marketed and developed by Intuit.
Salient Features of QuickBooks
QuickBooks gives you updates on budgeting numbers, expenses, and cash flow.
It can create and manage invoices.
Overall, the software is suited for entry-level businesses to track sales and expenses
Advantages of using QuickBooks
A generic software designed to meet the needs of a growing business
Helps a small business stay organized.
Aids in tracking purchases and payments.
Comparison between ProjectPro and QuickBooks
The Platform
Unlike QuickBooks, ProjectPro certified by Microsoft Dynamics 365 Business Central is built specifically for contractors and thus is more equipped to deal with everything related to a construction business. For small to mid-sized business owners, QuickBooks can help in bookkeeping and managing paperwork.
But wait! ProjectPro can help small and mid-sized construction firms too in saving time and making operations easier. In fact, it offers a more transparent pricing plan and has robust analytical capabilities.
While some may find learning ProjectPro with Business Central, a bit more cumbersome than QuickBooks, your partner will provide you with step-by-step assistance during your implementation and individualized training to ensure your employees are utilizing the software to the best of their ability. You can count on having a dedicated support team assigned to your company to assist you even after your implementation.
Advantage
Both ProjectPro and QuickBooks are great at helping you stay organized and fulfill information tracking needs. But, if you are in the construction business, ProjectPro is better suited to meet your needs as the set of challenges faced by the construction community are unique. So opt for software that is developed by contractors for contractors!
Integrations
When the question for application integration arises, we have to compare the two.
ProjectPro can easily be integrated with - Primo PayDay, Serenic, and Payroll NOW. For third-party payroll integrations, it is compatible with ADP, Paychex, and Paylocity.
On the other hand, QuickBooks is compatible with other versions of QuickBooks such as QuickBooks for Mac; QuickBooks Accountant; QuickBooks Online, and QuickBooks Premier.
Advantage
ProjectPro is better designed to empower your business goals whereas QuickBooks is more off-the-shelf software.
Security
ProjectPro is fully certified and backed by Microsoft Dynamics 365 Business Central and has a cloud-based surety bond and processing system whereas QuickBooks developed by Intuit offers a fair amount of security to its users and data is protected and private. QuickBooks combines Secure Sockets Layer (SSL) protocol and RSA Security Inc. and provides security of financial information. However, QuickBooks is a general accounting solution.
Advantage
ProjectPro is better positioned as it is promoted as construction financial ERP solutions for organizations around the globe by Microsoft Dynamics. Also, QuickBooks is not an ERP software solution as it handles few aspects of financials involved in running a company.
Some of the key features that ProjectPro offers over QuickBooks:
A fully integrated ERP software solution for construction businesses.
Consistent and transparent pricing plan.
Equipped with ERP, CRM, and Project Management capabilities with fully integrated Cloud and BI capabilities as well.
Conclusion
While there are many similarities between ProjectPro and QuickBooks, it ultimately boils down to the specific needs of your business.
With the help of the right construction management software, you can simplify administrative tasks, save time and improve profitability.
We hope that this blog has provided you with a bit more understanding of what each software solution can do for you, and helps in your decision-making process.
For those in the Construction Industry, ProjectPro with Business Central is more likely to increase your efficiencies because it is designed specifically for your business segment. If you are interested in learning more, you can schedule a demo session to get acquainted with the software.
To handle the complexities involved in handling construction processes, you will find it better to partner with ProjectPro. Stay ahead of the competition as we have certified experts who can help you enhance your revenue and march ahead.