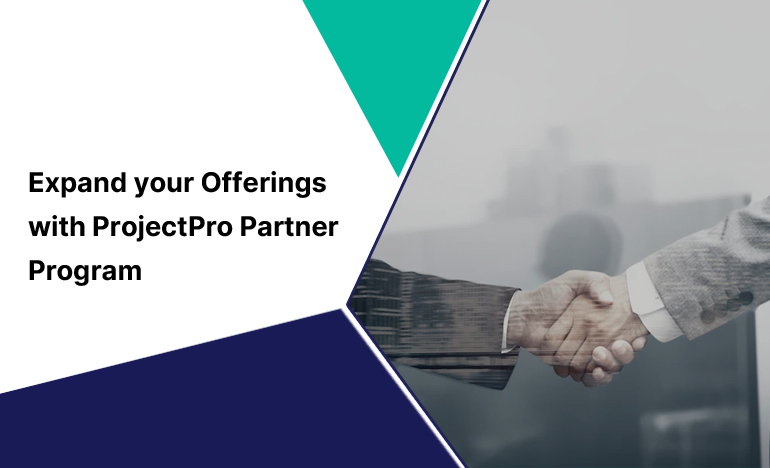 As a Dynamics NAV, SL or GP solution provider for the construction industry, partnering with a high-tech company can empower your business services. It is a straightforward way to meet your client's expectations and survive in the competitive market.
Undoubtedly, partnerships aid business growth, ensuring improved workflow and processes. This is why partnering with ProjectPro can help you drive better results. As technology is evolving, so is the Microsoft ecosystem. And that's when you need a partner to stay consistent with the latest updates becomes tough; that's where ProjectPro can help you.
ProjectPro is an all-in-one construction accounting software powered by Microsoft Dynamics Business Central. Our Partner Program is designed specifically for Dynamics NAV, SL and GP providers to the construction industry.
The ultimate goal of this partner program is to provide our partners with access to the best software, seamless integration, and improved service offerings.
Let's see how ProjectPro Partner Program takes construction accounting to another level without hampering overall project efficiency. Here are some of the top benefits of the ProjectPro Partner Program:
1. Get Implementation Services
ProjectPro Partner Program helps you advance your processes using the latest technology.
We understand that construction is the least technologically advanced industry, and adopting and implementing a new tool seems challenging. This is where we, as partners, can help each other.
Our highly skilled team of experts can help you implement Microsoft Dynamics Business Central for your clients without hampering their existing workflow. Our unique methodology will enable them to analyze current processes, integrate best practices, and prepare you for success.
We also provide customized solutions that will empower our clients to meet the unique industry needs.
2. Easy Software Upgrades & Migration
ProjectPro Partner Program also helps construction businesses with upgrades and migration. Microsoft keeps innovating, so upgrading or migrating now and then may take a toll on your daily tasks. But with this partner program, say goodbye to upgrade and migration hassles.
Our dedicated team of experts takes care of upgrades and migration from one software to another and one version to another. If your clients are using an outdated version of Microsoft or want to automate updates, migrating to Dynamics Business Central is the best solution.
3. Your Trusted ISV Marketing Partner
You can achieve desired goals within a defined timeframe with ISV marketing partners. ProjectPro Partner Program helps with ISV marketing to help your business stand out in the market.
4. Integration Support
Integrating applications is the need of the hour for every construction company. Adding integrated third-party applications is the best solution for them to customize the accounting process or tailor the payroll process effectively.
We offer a quick, adaptable, and advanced integration that can enhance their sales and marketing performance, streamline operations and eradicate undesired costs.
Bottom Line
Several construction businesses rely on us to integrate their Microsoft Dynamics applications. Together we can help them upgrade their solutions, achieve success and stay up-to-date with the technology for the construction industry.
Our partner program offers secure, scalable, and upgrades to endless technical solutions. Let's take a step forward for our growth and success!
What are you waiting for? Join our partner network today.