Interacted with Justin Gill to Understand his Perspective on Soaring Construction Technologies
In the past few years, technology adoption has become a new trend in the construction industry. This is because of the pandemic that enforced contractors to push their boundaries and eliminate outdated tools and techniques.
Moreover, technology will continue to see accelerated adoption as construction leaders deal with eliminating inefficiencies, improving productivity, and adapting to a younger workforce of digital natives that expect to work with technology.
To put some light on the same, we interviewed Justin Gill to understand his views on the rising construction technologies.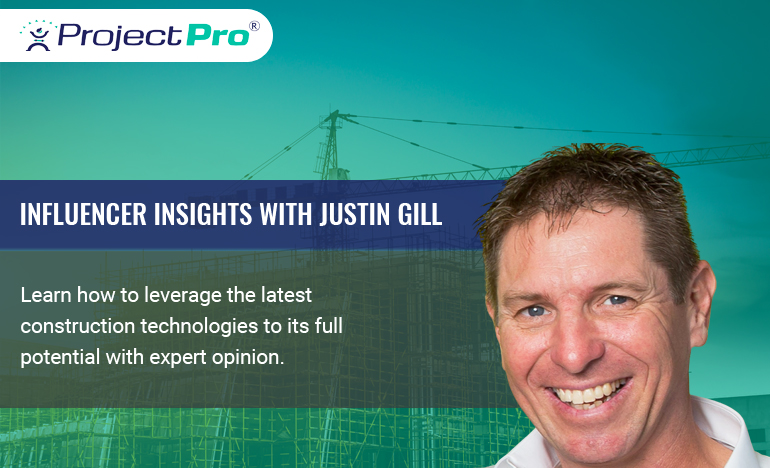 Who Did We Interview?
Justin Gill is a developer, builder, investor, speaker, entrepreneur, author, mentor, and franchisor. He has been in the industry for decades now, delivering excellent solutions to construction professionals.
Let Us Quickly Get To Our Expert's Point Of View.
Question 1: In the age of COVID-19, how do you see the construction industry in the year 2022? Do you think this year will be a "digital year" for construction professionals?
Without a doubt, there have been challenges for the industry with material supply shortages and labor shortages. I think there will be a slow transition across to digital for the construction professionals based on less contact with consumers.
Question 2: The construction industry has undergone dynamic changes over the years. What do you consider as the biggest challenge for this industry now?
I really believe the biggest challenge for the industry is the lack of knowledge of incoming trades, which is causing price increases for labor and delay in the construction timelines.
Question 3: What potential do you see in the latest construction technology trends? Are they capable of boosting the productivity of construction professionals?
Quality assurance has definitely been simplified along with the ability to monitor and measure project timelines of contractors and staff, using electronic modes of communication.
Question 4: Where do you see the construction industry in the next five years? Please share your valuable insights with our readers.
As long as there is a demand for housing, the construction industry will keep strong; however, a lot of this depends on government regulation in many forms, including immigration taxation and grants for clients. We have seen in the past that the government often pulls levers to drive the direction of housing based on the media agenda and communication that is not based on true facts of supply and demand.
Get to Know Our Influencer
Question 5: In four words or less, what's your prediction about the transforming construction industry?
Technology will Create Efficiencies.
Question 6: What's your success mantra?
Invest in yourself and never give up.
More Details
Justin Gill was a carpenter by trade who completed his apprenticeship in Northern Victoria, moved to Darwin NT in the late 90's and "fell into business". He ran a contracting team of carpenters with a business partner before starting to do renovations and custom built homes under a brand name.
Over the years he progressed and opened his own new company. He is also an award-winner for various projects.